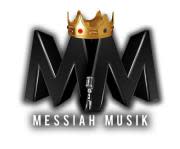 G tha Messenger- Album release
Battle for your soul - Messiah musik
July 27, 2012 7:00 pm
- 11:00 pm
Add to Cal
//=$other_events?>
Time: 7:00pm Day: Friday Doors: 6:00pm Ages: All Ages Price: $10
This Event Has Ended
G Tha Messenger

On July 23rd 1986 Gary JonEd Molock was born in the city of Denver in Colorado. Although he mainly resided in Denver he spent a few years in Ft. Collins with his father. His life dream as a child was to pursue pro football, however after a knee injury at an early age not to mention hip surgery, playing sports did not seem to be the path life had in store for him. He looked up to his cousins David Ramirez and Aaron Alvarado who swayed him into rapping . At the age of 9 Lil' G (Gary) started learning how to rap. By the age of 11 Gary started writing his own music.
Being a single parent was not easy for Saray Alvarado, Gary's mother. Raising Gary and his older brother Jermaine was often hard but one way or another they always had a roof over their heads and food on the table. She is an inspiration to Gary because although having seeing disabilities and diabetes, it has never stopped her from reaching her goals. She has currently gone back to the Community College of Denver and Aurora to aspire to help others   with their language barriers. She has always encouraged Gary to follow his dreams and has been fully supportive of him. Before he found God, Gary's dad Jay Molock was mainly absent. After continually get into trouble in Denver with his mother Gary moved out to Ft. Collins at the age of 10 to live with his father in hope to connect with him. Gary now continues to have a good relationship with his father and mama Jennifer who continue to guide him in the ways of the Lord. Gary has 4 siblings Jermaine, Alicia, Jalea, and Jarrett. He aspires to be a good role model and good brother to his siblings who also inspire him.
Gary has not always praised God in his music. As a teenager and early 20's Gary got caught up in dealing drugs, making money the center of attention in his life. His message then in his songs were about ladies, partying, gaining success and becoming famous. At the age of 22, through his cousin, Gary met his present day wife, Lilian Molock. They came to know The Messiah together, after many hard times and a beautiful daughter later (Camila Molock) they continue to make God the foundation in their family and marriage. Through their testimonies and music they strive to reach out to other families and youth in similar situations, that no matter their past, God can take you out of any situation and bring peace and love to your home.
While working at Belfor Environmental Gary met manager and partner, Mike Moon, who  continues to motivate Gary and has also been an inspiration in music. They continue to praise The Lord through Messiah Musik in hope to bring people closer to God.