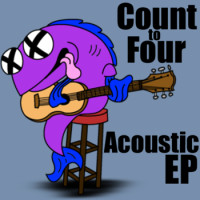 Count to Four
w/ Dimmer Switch / Goodnight Gravity / Surviving April / Saving Avery
August 5, 2012 7:00 pm
- 11:00 pm
Add to Cal
//=$other_events?>
Time: 7:00pm Day: Sunday Doors: 6:30pm Ages: All Ages Price: $7
This Event Has Ended
Count to Four

Count to Four is an aggressive pop-punk band from South Jersey /Philadelphia in the vein of The Wonder Years. With a greater focus on musicianship than most contemporary pop-punk bands, Count to Four delivers unrepetitive, complex and catchy guitar riffs. Combined with unforgettable, singalong lyrics and melodic vocals, the band creates a mature, yet altogether familiar sound to the pop-punk genre.
The band will be releasing their first full-length album titled "Between Two Cities" this spring, 2012; produced/recorded at 37 Studios by Matt Dalton (I See Stars, For the Fallen Dreams, Craig Owens, Chiodos etc) You can purchase their current EP "Know Where You Come From" on iTunes.
Artist Note:
"Pop Punk is all about growing up, and we try to capture all the emotions, positive and negative, that go along with it. I think that's what makes it relatable...In the end, it's music, it's expression. We do this because we love it, and none of us would want to be doing anything else."
Dimmer Switch

Started in 2008, Dimmer Switch has been rocking hard in the Denver alternative/ hard rock/ pop punk rock scene, playing high energy shows around Denver and building its local fan base one dynamic show at a time. 
Everett Wolfe, the bands lead singer and bass player began working with guitarist Lee Patterson after meeting in a bagel shop discussing local music in 2008. Everett contacted and brought in Tomas Brown to play drums and Chris Shellenberg to play rhythm guitar in the fall of 2010. 
2011 has been an exciting mix of live performances, songwriting, and most recently recording the band's 1st 6 song EP, set to release early 2012. Much more to come, stay tuned for updates!
Description
Dimmer Switch is a Denver 4 piece rock band with punk and alternative rock influences. Our new EP is set to release very very soon!