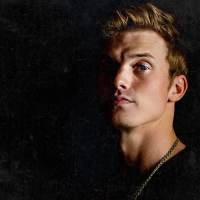 Parker McCollum + Jake Ward
Outdoor Show
$25pp @ Gate -- Everyone Must Have A Ticket
Time: 8:00pm Day: Friday Doors: 7:00pm Ages: All Ages Price: $25pp @ Gate
This Event Has Ended
Tickets available at the door.
Parker McCollum comes from a no-nonsense, hard-working family. His was the sort of upbringing where "if you're going to do something and you're not going to do it one-hundred percent; you shouldn't do it all." It's why this 25-year-old treats each song he writes with a painstaking level of dedication, reverence, and — as he readily admits — even a bit of obsession.

Jake Ward made his public debut as a country artist in 2014 at Larry Joe Taylor's Festival, where he played what would become the first single, HIT THE ROAD.  He and the band cut the song as a demo and it made its way onto local radio stations in his hometown of Corpus Christi, Texas, eventually reaching the top 30 and becoming one of the top 100 Texas radio songs of 2014.  Increasingly successful singles followed, including  IGNORANT BLISS (#16), and 4 consecutive #1 singles, TAKE MY HAND (#1 March 2016), LONELY STREET (#1 September 2016), RESTLESS (#1 September 2017), and NOT TOO FAR TO REACH (#1 February 2018).