Go Back
Choose Showtime to Buy Tickets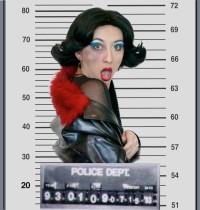 The Egyptian Theatre Presents
Hedwig and The Angry Inch
Plan-B Theatre Company's award-winning production
Sex, Drag, and Rock 'n' Roll musical theatre. The anatomically incorrect, glam-rock musical returns to Utah
Ages: 13+ Ages
June 8-17-HEDWIG AND THE ANGRY INCH 
by John Cameron Mitchell & Stephen Trask
Sex, drag and rock 'n' roll.  The anatomically-incorrect, glam-rock musical returns to Zion.  Plan-B's award-winning production gets a 10th anniversary re-boot!
  
Transsexual East German rocker Hedwig Schmidt, victim of a botched sex-change operation, finds herself living in a trailer park in Kansas. So...she forms a band (The Angry Inch), sharing her life story on her cross-country tour stalking her rock-star ex-boyfriend Tommy Gnosis - a quest for her other half.
Plan-B's 2003 production was named 'Best Theatre Production' by City Weekly. The 2005 revival was named 'Best Play' by QSaltLake.
Directed by Jerry Rapier.  Musically Directed by Dave Evanoff.  Stage Managed by Jennifer Freed.  Designed by Dave Evanoff (Sound), Jesse Portillo (Lighting), Greg Ragland (Projections), Jerry Rapier (Props), Randy Rasmussen (Set) and Aaron Swenson (Costumes).

Q Salt Lake Article March 2012
http://qsaltlake.com/2012/03/01/plan-b-revives-the-angry-inch/