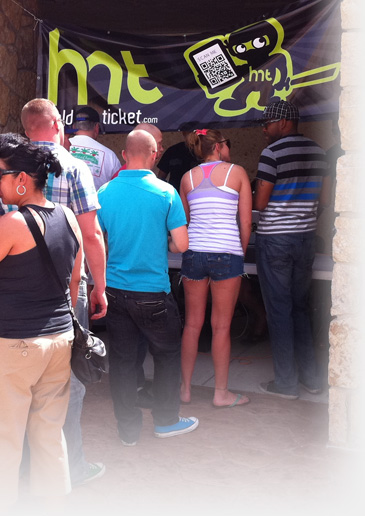 Day-of / Festivals
HoldMyTicket uses an Apple® powered mobile point-of-sale system to provide on-site ticket sales and validation. Our full featured system utilizes a portable 4G network allowing our laptops and iPod based ticket scanners to share sales and validation information.
We can handle on-site credit card and cash sales, allowing for a full and accurate audit of all your sales.
Our on-site ticket validation process is fully scalable to handle any size of event.