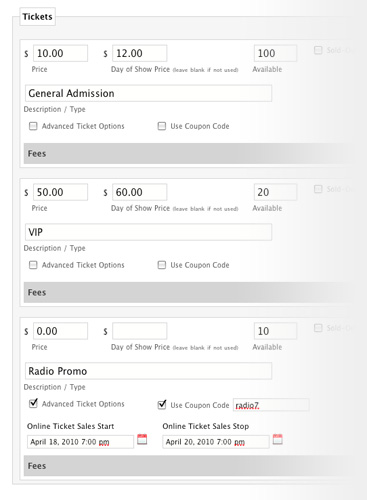 Ticket Types
Having multiple ticket types is a must for your events!

Every event created in your HMT account can be assigned as many ticket types as you want. This is perfect for anytime you have the need for tiered pricing based on any number of variables.

Examples of common ticket types include: General Admission, Reserved Seating (Seating Charts), VIP, Child, Promotion, etc...